We create simple software to transform the world
Beesby is a business platform, application and software developer, enabling the most distinctive brands to make their idea reality and create transforming digital solutions.  
Beesby enables your company to go beyond
We believe that technology can optimize processes and business and transform big brands into providers of unique and unforgettable experience. Today, digital products, rather than resources, are the big differential of the largest companies in the current market. 
Beesby was born in 2019 to be your partner in the creation of customized software, applications and digital platforms. A solution created from scratch will adequately adapt to your needs and the specific characteristics of your business. 
Our team consists of more than 80 specialists with expertise and experience, who were responsible to build more than 100 unique projects that assured advantages and benefits for our customers. 
Beesby will help you build web and mobile projects; we can recommend the best way to you by means of consulting service or allocation of specialized software consultants.
Currently, more than 50 national and multinational companies, including Votorantim, Unimed, Riachuelo, SKF, Elgin and Vonder, have trusted our team to accelerate and transform their business.
We believe in and defend the Beesby way to see business. We apply our values in every product we build.
Get to know Beesby in numbers! We are proud to help increasingly more companies in their transformation.
applications supported remotely
customers using the platforms
platforms (web/mobile) in 2020
architects and developers in 2020
transactions/month on the platforms
We are a specialized and engaged team in creating customized solutions, we can help you with your challenges.

We have the largest B2B marketplace as a customer

Highly qualified technical team

Customer support at all levels


Fully customized platforms
They have transformed their business model! See the companies which are accelerating their business with us.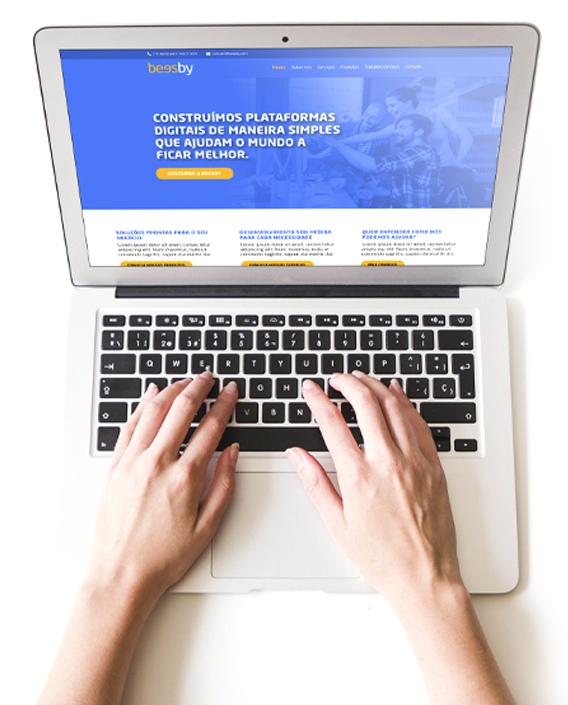 Let's talk and make your project reality?